Figuring out what kind of predators you're dealing with is the first step to keeping them off of your property and protecting your livestock.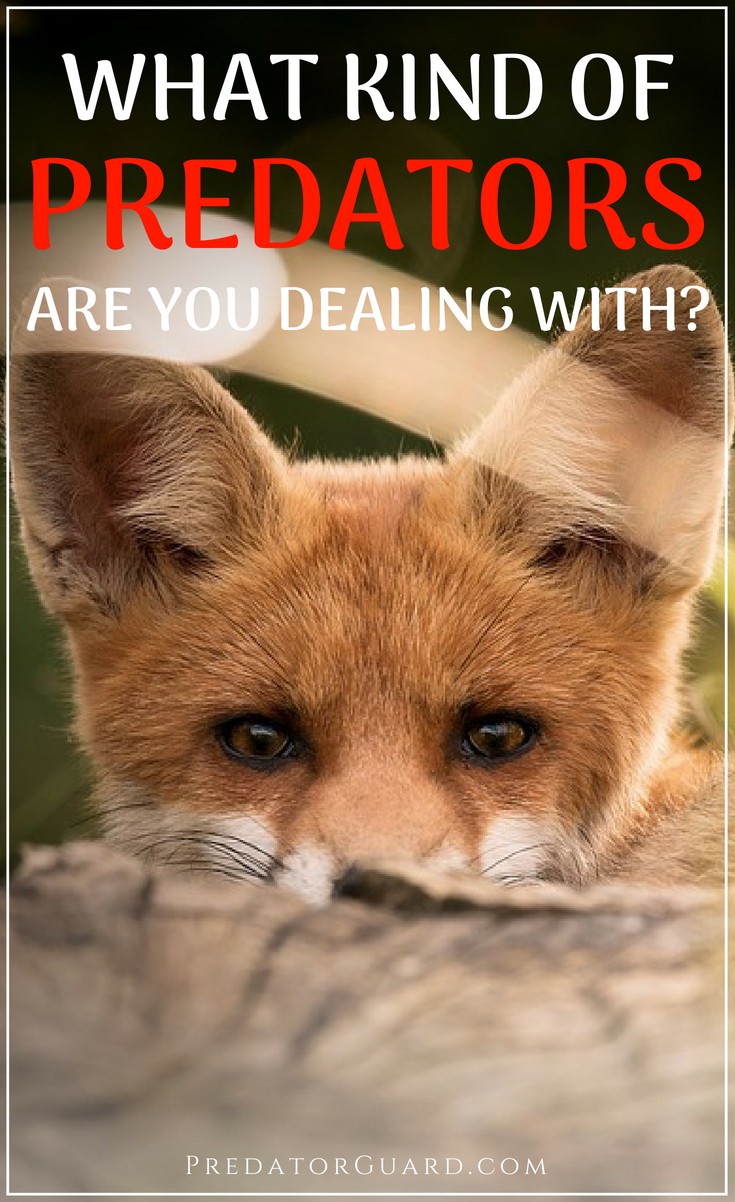 A predator attack on your property is aggravating and can also be expensive.
However, it's important to understand that when wild animals kill livestock or pets and ravage your garden, they aren't trying to ruin your day. They are not intentionally cutting into your profit or breaking your heart - They're simply struggling to survive.
Wild Animals Are Opportunistic
Wild animals tend to be opportunistic, seeking out whatever food source is easiest to access and meet their needs
.
The best approach to protect your livestock or gardens is to make predators think that eating on your property will be much harder than finding food elsewhere. You can do this by developing an understanding of each predator, and by applying non-lethal deterrents that reduce predation.
Reducing Conflict
Scientists refer to predation in terms of a conflict between "food-acquisition" of the predators, and food-production or lifestyle behavior of humans. Reducing these conflicts requires changing either our behavior or the predators.
Understanding predator conflicts often requires a combination of techniques tailored to specific circumstances.
At Predator Guard, we offer many solutions to reduce wild animal predation. Our products act as deterrents or repellents and are designed to modify the behavior of wild animals, sending them on their way.
Once You Figure Out What Kind of Predators You're Dealing With...
PREDATOR GUARD PRODUCTS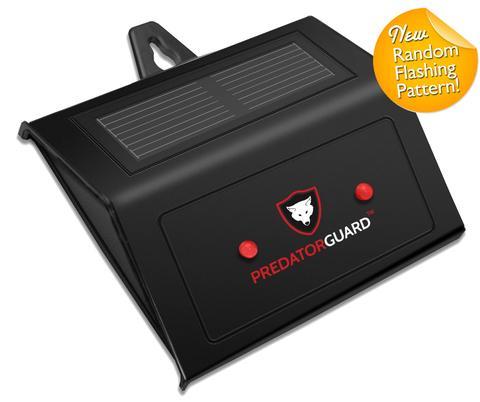 Solar LED Deterrent Lights
For nocturnal predators, including deer, coyote, raccoon, skunk, bear, and owls, we recommend our Solar LED Deterrent lights. These lights emulate the eyes of another predator in the darkness, creating fear and sending wild animals running.
Predator Guard Solar LED deterrent lights are automatic, switching themselves 'on' in the darkness, and 'off' in daylight. All units come with a generous 3 year warranty.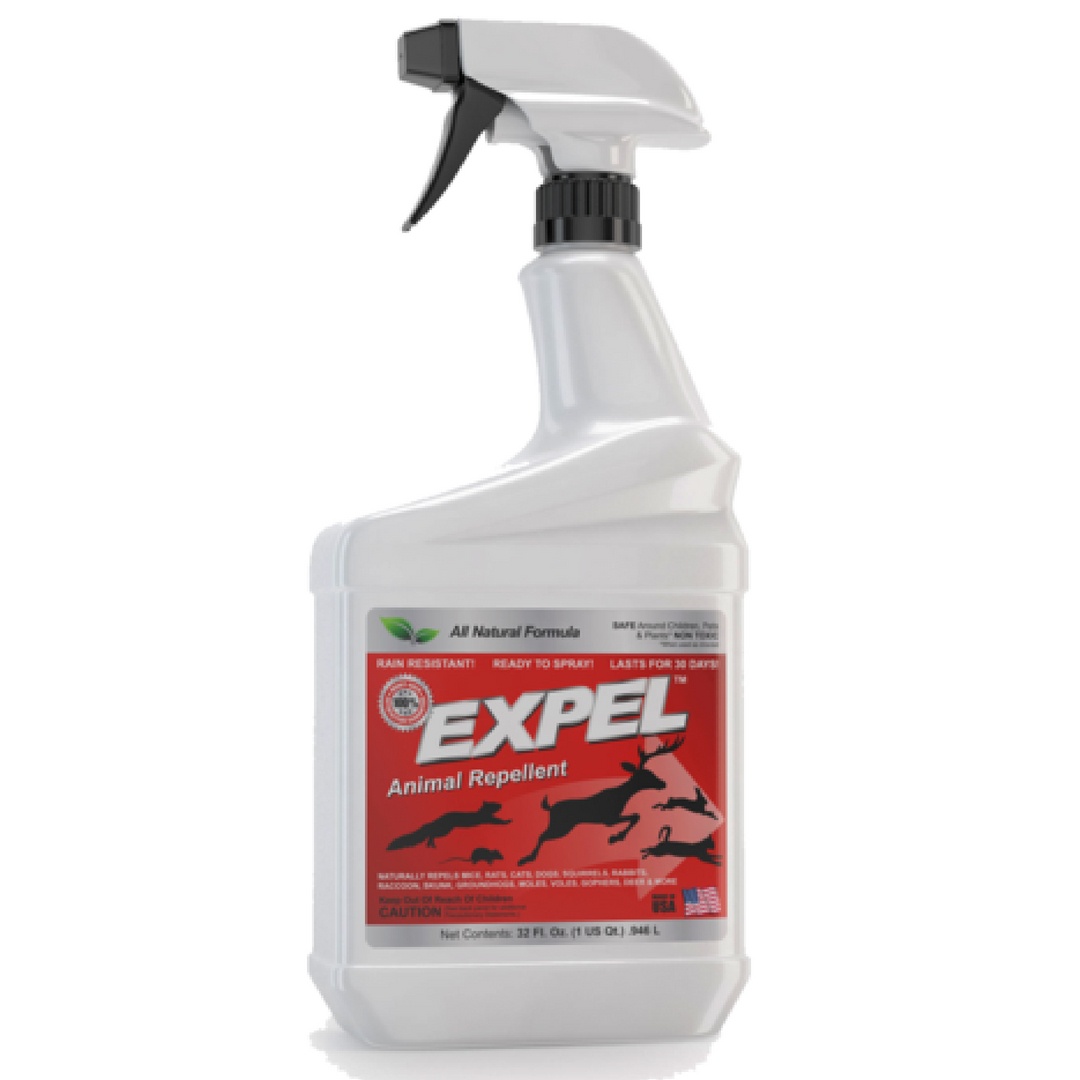 Expel Natural Animal Repellent Spray
Wild animals like deer and rabbits have a very strong sense of smell and taste. They use it to carefully decide which food is best for them.
One of the easiest repellent methods is to place artificially smelly items around a problem area, like a garden bed. Covering your plants with strong tasting items also acts as a deterrent. If it tastes bad why eat it?
The most affective way of doing this is with a spray mixture.
Expel Natural Animal Repellent Spray is made with all natural ingredients
. It is bio-degradable and safe to spray on plants and to use around pets and kids.
At first, the spray may need to be applied every few days, but the frequency decreases over time as the animals learn to avoid the area. Eventually you can switch to weekly and then monthly applications.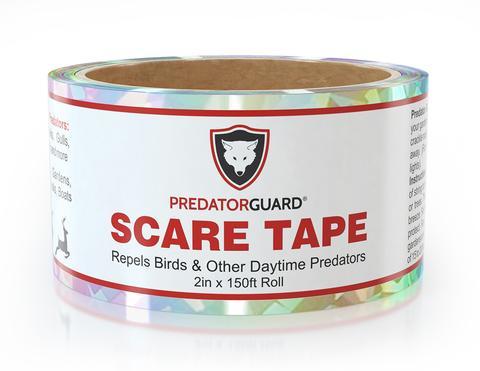 Bird Repellent Scare Tape
Any gardener knows the swift destruction a couple of birds can have on their fruit trees or crops. Likewise, boat and property owners know the mess that roosting birds can cause. Our Reflective Bird Repellent Scare Tape uses a simple deterrent method to keep birds and other daylight predators away.
This ultra reflective material shimmers and shines in the sunlight to scare nuisance birds & animals away
. Bird Scare Tape also makes a metallic noise as it flaps in the wind, frightening pest birds & wild animals.
Scare Tape is effective, long-lasting and easy to install. Tie 3' strips to poles or stakes, hang from rafters, wrap around plants - install in any area with access to light and wind.
​Click to see the full array of: Predator Guard Products

---
Which predators do you struggle with the most on your property? We'd love to hear from you! Leave a comment below or mention us on Twitter @predatorguard.
If you liked this post, don't forget to pin it for later: